Karami's convoy came under attack in Tripoli- 4 injured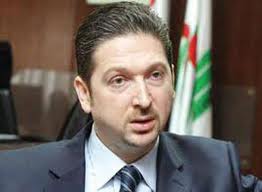 The convoy of Lebanese government minister Faisal Karami has come under fire in the northern city of Tripoli, leaving four of his bodyguards wounded and a security patrol car riddled with bullets, medics and witnesses have said.
Karami, the minister of sports and youth, appeared to be unhurt according to the reports
A Reuters reporter said one of the convoy's patrol cars was set ablaze.
The wounded bodyguards were identified as Ali Baradei, Jamal Khaled al-Hassan, Mohammed Sayyour, and Ali Ahmed Mahmoud.
In an interview with OTV, a local TV channel, in the aftermath of the attack, Karami said he felt he was not the target of the attack, but rather that "the unrest aims at targeting the country's security situation".
He said that the convoy was passing in the area when several cars came under gunfire.
"I think the unrest aims at targeting the country's security situation," Karami pointed out.
Voice of Lebanon radio reported that the incident took place after Karami's bodyguards exchanged fire with several protesters participating in a sit-in in whichthey were demanding the release of several Islamists detained in Lebanese prisons.
After Friday's incident, the army deployed near Karami's house in al-Maarad neighborhood in an effort to enhance security.
The port city of Tripoli has become increasingly volatile in recent months, due to the civil war in neighbouring Syria.
Residents of Sunni-dominated Bab al Tabbaneh and Alawite-majority Jabal Mohsen have clashed frequently, heightening fears that the war is spilling over into Lebanon.
Incident condemned
Lebanon's top political leaders denounced on Friday the attack .
Lebanese President Michel Suleiman, Speaker Nabih Berri , Prime Minister Najib Miqati and former PM and current MP Fouad Sinora all phoned Karami to express their condemnation.
Siniora also phoned Internal Security Forces Director General Ashraf Rifi to further inquire about the incident.