Mughniyeh assassinated after seeing his mistress, report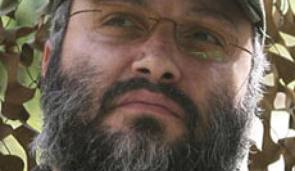 According to an Italian  book on Israeli Mossad spies "SERVIZI SEGRETI VENTI MISSIONI, Mossad, le spie " (TWENTY  SECRET MISSIONS of the Secret Service) Hezbollah commander Imad Mughniyeh was assassinated in Damascus after visiting his mistress Nuhad Haidar.
According to the book , no one ever knew what Mughniyeh  looked  like  because he  had several  facial plastic  surgery operations ,  but  Mossad knew he only  moved freely in Tehran and Damascus and every time he went to the Syrian capital he  always saw his mistress  without being accompanied by any bodyguards.
Prior to  traveling to Damascus  the  Mossad agents succeeded in photographing him with a mobile phone.
The photograph was sent to the Mossad office in Tel Aviv  for  verification of  his identity.
Mughniyeh  was assassinated on February 12, 2008. A bomb  placed in a taxi car exploded next to his Pajero .
Mossad reportedly also tried to assassinate in Amman Jordan Hamas Chief Khaled Meshaal in 1987 by poisoning him.
These are reportedly only two of the most daring Mossad missions according to the book that was written by 2 Mossad spies Michael Bar-Zohar and Nissim Mishal