US envoy welcomes Lebanon's plan for Syrian Refugees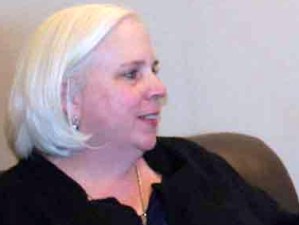 U.S. Ambassador Maura Connelly welcomed Friday Lebanon's adoption of a comprehensive plan to meet the rising number of Syrian refugees during her meeting with Energy Minister Gebran Bassil.
"The Ambassador welcomed the Cabinet's decision to adopt a comprehensive plan to meet the needs of refugees from Syria," U.S. embassy quoted Connelly as saying.
"She praised the decision of the Lebanese government to continue to meet its international humanitarian obligations toward refugees, including maintaining an open border and protecting refugees from harassment," it added.
The government's plan, which appeals to the international community for nearly $180 million to help the country address some 170,000 Syrian refugees who have arrived in Lebanon since the conflict erupted in Syria in March 2011.
Bassil was one of five ministers with MP Michel Aoun's parliamentary Change and Reform bloc who voted against the plan, proposing instead to seal the border with Syria in order to control the influx.
Prior to the cabinet meeting Bassil was quoted by Al-Akhbar newspaper as saying that the waves of refugees fleeing war-torn Syria into Lebanon will have a devastating impact on Lebanon.
"The issue of refugees from Syria has become a big and dangerous problem and it could scupper the election law and the entire country," Bassil said
The proposal was also not well received by the rest of the Cabinet members which is dominated by Hezbollah a close ally of the Syrian regime and General Michel Aoun .
According to the U.S. embassy statement, Connelly recognized the urgent need for international assistance for the humanitarian crisis created by increased refugee flows and reiterated the U.S. commitment to respond positively in addressing the needs of Syrian refugees and the communities that host them.
"To date, the United States has provided approximately $210 million in humanitarian assistance to those inside Syria and those who have fled to neighboring countries," she said.
Lebanon's plan includes urging donor countries to implement their pledges to extend aid to the country and calling on the Arab League and international organizations to hold emergency meetings to highlight the situation of the refugees.
Daily Star