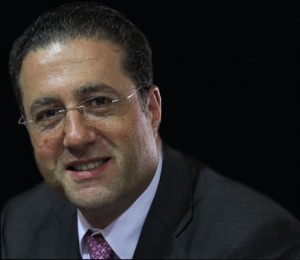 President of the Lebanese Federation of Chambers of Commerce, Industry and Agriculture Mohammad Choucair, warned the government against a repeat of the year 2012 economic downturn in 2013 and accused it of dissociating itself from the economy of Lebanon warning that the sale of Movenpick Hotel came at a very sensitive time suggesting that Lebanon has been crossed out from the list of investments.
In an interview with al Jamhouriya newspaper , Choucair said that all private sectors that are engaged in trade to tourism to industry cannot afford another 2012 in the year 2013, adding that the flight of Arab and foreign capital poses a threat to Lebanon , pointing out that whoever sold hMovenpick Hotel did not need the money but the move signaled the deletion of Lebanon from the investment map which is a very scary signal.
Choucair hopes to witness in 2013 the return of prestige to the state urging the government to focus on the economy as a first priority in order to avoid a socio-economic disaster in 2013 . He urged the government to end its dissociation policy towards the economy for the sake of the Lebanese people and Lebanon.
One observer commented on Choucair's remarks by saying: "If a businessman as wealthy as Prince Walid Ben Talal ( Movenpick Hotel owner) can't handle the Lebanese situation anymore, then what can you say about those who don't have his billions? He added: "This is a culmination of all the policies that this current government has pioneered – and it seems they haven't taken the hint yet."
This error message is only visible to WordPress admins
Error: No connected account.
Please go to the Instagram Feed settings page to connect an account.