Lebanon, UN ink deal on reforming elections , government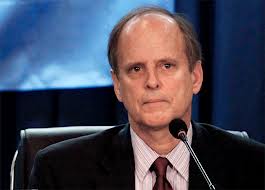 Lebanese  interior minister  Marwan Charbel and United Nations Deputy Special Coordinator for Lebanon Robert Watkins inked an agreement to implement  international standards  in  the upcoming 2013 parliamentary elections  , reforming the electoral system and government  in Lebanon .
"The agreement will provide the Interior Ministry with technical resources that will help manage the elections according to international standards,"  National News Agency quoted Watkins as saying. "The project is being financed by the European Union, the United States Agency for International Development, and the British government."
Charbel said that the UN is meant to provide his ministry with a "well-organized and comprehensive support project."
"The project is not only for the upcoming parliamentary elections but also for the reformation of the electoral system and democratic government in Lebanon," Charbel said.
Now