MEA denies its planes targeted by missiles in Syria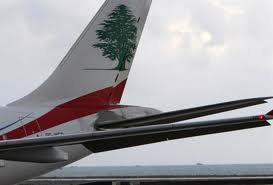 Middle East Airlines has denied a media report that two of its planes were targeted by surface-to-air missiles (SAM) while crossing Syrian airspace, a statement from the company said late Monday.
In its statement, MEA said the company had held the necessary talks with the relevant agencies and continues to use the Syrian airspace.
"The MEA planes will continue to cross through the Syrian airspace which is open and functions regularly," said the statement.
The statement also urged media outlets to be cautious in the news they publish or broadcast, especially concerning MEA.
A local news website said yesterday evening two MEA carriers were targeted by SAM missiles.
Daily Star