US aware of Assad asylum offers, says must leave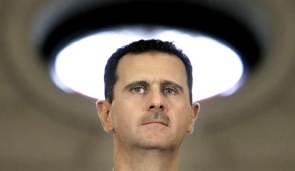 The Obama administration says it is aware that several countries in the Middle East and elsewhere have informally offered to grant asylum to Syrian President Bashar Assad and his family if they leave Syria.
The State Department said Wednesday it couldn't vouch for the sincerity of the offers and noted that they raise serious questions of accountability for abuses committed by the Assad regime. But spokesman Mark Toner said the U.S. is convinced that Assad must leave and cannot play any role in Syria's future.
Toner added that the United States believes Syrian foreign ministry spokesman Jihad Makdissi is currently in London. If Makdissi defected, Toner said it would be another sign the regime is "crumbling" and that members of Assad's inner circle are realizing that the end is near.
ISJ