Lebanon asks ICRC to retrieve bodies of Lebanese killed in Syria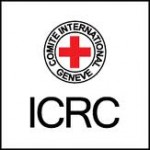 Lebanon Prime Minister Najib Mikati has requested on Tuesday the help of the communications chief of the International Committee of the Red Cross (ICRC) to retrieve the bodies of the Lebanese men killed in the Syrian border town of Tal Kalakh.
"The committee expressed its readiness to fulfill its humanitarian, lucid, and impartial role as a mediator to return the bodies under the consent of the concerned parties," National News Agency quoted ICRC communications chief Samar al-Kadi as saying.
"It also said it will not interfere in any negotiations related to the matter," he added.
Mikati on Monday also telephoned head of ICRC Yorg Montani and asked that the organization mediate with Syrian authorities to return the bodies of Lebanese fighters who died Friday in Syria, National News Agency reported.
Mikati also asked Montani to work on finding information regarding the remaining Lebanese who reportedly went missing following the incident.
Twenty-two young men, including a Palestinian, from the Lebanese city of Tripoli were reportedly killed last Friday in the Syrian border town of Tal Kalakh, a Lebanese security source and an Islamist leader said.