US slams Israel's decision to expand settlements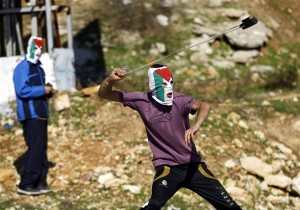 The White House and the State Department said on Friday a new Israeli settlement expansion plan was "counterproductive" and could make it harder to bring Israel and the Palestinians back to the negotiating table.
"We reiterate our longstanding opposition to settlements and East Jerusalem construction and announcements," White House spokesman Tommy Vietor said.
State Department spokeswoman Victoria Nuland reiterated this position, adding: "We're going to be evenhanded in our concern about any actions that are provocative, any actions that make it harder to get these two parties back to the table."
Israel plans to build thousands of new homes for its settlers in the occupied West Bank and East Jerusalem, an Israeli official said earlier, defying a U.N. vote that implicitly recognized Palestinian statehood there.
The official, speaking on condition of anonymity, said Prime Minister Benjamin Netanyahu's conservative government had authorized the construction of 3,000 housing units and ordered "preliminary zoning and planning work for thousands" more.
"We believe these actions are counterproductive and make it harder to resume direct negotiations or achieve of a two state solution," Vietor said. "Direct negotiations remain our goal and we encourage all parties to take steps to make that easier to achieve."'
Secretary of State Hillary Rodham Clinton is meeting senior Israeli and Palestinian officials Friday to try to plot a path forward.
Clinton is seeing Israeli Defense Minister Ehud Barak and Foreign Minister Avigdor Liberman, and Palestinian Prime Minister Salam Fayyad. She is also talking to Jordanian Foreign Minister Nasser Judeh, a key mediator.
White House spokesman Josh Earnest says only "face-to-face" Israeli-Palestinian negotiations can lead to progress on a two-state solution.
Israeli media, including Haaretz newspaper, said the government sought to emphasize its rejection of Thursday's upgrade by the U.N. General Assembly of the Palestinians to "non-member observer state" from "entity."
Israel and the United States had opposed the resolution, which shored up the Palestinians' claim on all of the West Bank, East Jerusalem and Gaza Strip, saying territorial sovereignty should be addressed in direct peace talks with the Jewish state.
Those negotiations have been stalled for two years, however, given Palestinian anger at continued Israeli settlement expansion. The Israelis insist they would keep West Bank settlement blocs under any final accord as well as all of Jerusalem as their capital.
That status for the holy city has never been accepted abroad, where most powers consider the settlements illegal for taking in land captured in the 1967 Middle East war.
The 193-nation General Assembly overwhelmingly approved the de facto recognition of the sovereign state of Palestine after Palestinian President Mahmoud Abbas urged the world body to issue what he said was its long overdue "birth certificate."
The State Department called Thursday's vote "unfortunate" and "counterproductive," and said it doesn't take the Palestinians any closer to a state.
Spokesman Earnest rejected talk of cutting U.S. aid to the Palestinians.
NBC
Photo: A masked Palestinian protester uses a sling to throw a stone at Israeli security officers (unseen) during clashes at a protest against Jewish settlements, in the West Bank village of Nabi Saleh, near Ramallah on Nov. 30.