Jumblatt urges Syria's Druze to join the revolution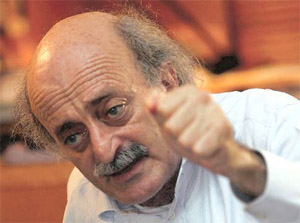 Progressive Socialist Party leader MP Walid Jumblatt condemned on Thursday the bombing that targeted the Jaramana suburb of Damascus , Syria on Wednesday, accusing the Syrian regime of president Bashar al Assad of orchestrating it with aim of eliminating the Syrian revolution by stirring sectarian tensions in the country.
"Jaramana yesterday was the scene of a new type of terrorism which is intended to eliminate the Syrian revolution and sustain the state of fear and horror among the Syrian people by pitting regions and communities against each other, a policy long sought and pursued by the Syrian regime and has been actively practiced during the past few months."
In a statement , Jumblatt urged Syria's "Druze community to join the Syrian rebels who are shedding their blood in heroic battles against oppression on a daily basis."
" Failure of the Druze to join the rebels does not fall in line with their heroic stances during the great Syrian Revolution that overthrew the French mandate," he stressed.
This is a possible reminder of Sultan al-Atrash, (March 5, 1891–March 26, 1982) Commonly known as Sultan Pasha al-Atrash who was a prominent Arab Druze leader who Commanded the Syrian Revolution in the mid twenties and fought against the Ottomans, French, and even against the Syrian government in its days of dictatorship. He played a major role in deciding the destiny of Syria .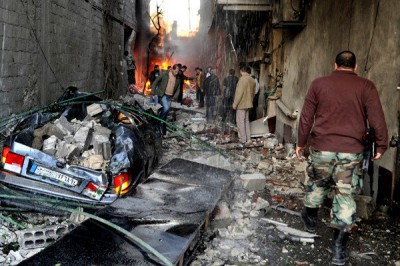 Jumblatt offered his condolences over the lives that were lost and praised the Druze who refused to get dragged into the "Syrian regime's trap to create strife."
More than 50 people were killed in twin car bombings on Wednesday , in Jaramana, a mainly Christian and Druze community.