al-Aqsa Brigade claims responsibility for Tel Aviv bus blast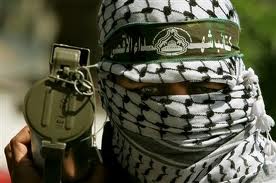 Al-Aqsa Martyrs Brigade claimed responsibility for Tel Aviv bus explosion that took place at noon local time Wednesday in one of the city's busiest areas.
Israeli Channel 2 TV reported 3 people died in the explosion and at lease 10 were wounded .Israeli Internal Security Minister confirmed that the blast was caused by an explosive device.
This is a breaking news , more to follow.
Update : Hamas spokesman Fawzi Barhoum told Al-Arabiya, "We shall continue to respond to the Israeli aggression in anticipation of the outcomes of the ceasefire talks." Barhoum welcomed the attack, "It is an act of heroism."