US sanctions Hezbollah suspect over attacks on its troops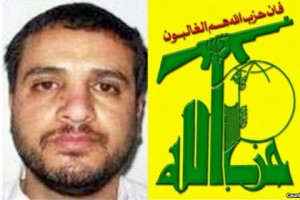 The U.S. Treasury said on Monday it was sanctioning suspected Hezbollah operative Ali Mussa Daqduq for orchestrating several attacks on U.S. and allied troops in Iraq.
The sanctions will freeze any U.S. assets he has and prohibit U.S. entities and Americans from working with him.
Daqduq was freed by Iraqi authorities and flew to Lebanon on Friday after an Iraqi court acquitted him of involvement in the killing of five U.S. soldiers, his lawyer said.
The United States had handed Daqduq over to Iraqi custody last December after failing to convince Baghdad to extradite him over his role in a 2007 kidnapping that ended in the killing of the soldiers.
Treasury linked the deaths directly to Daqduq.
"Daqduq is a senior Hezbollah commander responsible for numerous attacks against Coalition Forces in Iraq," the Treasury said including a 2007 attack "which resulted in the deaths of five U.S. soldiers.
Reuters