Clinton heads to Mideast on Gaza peace mission,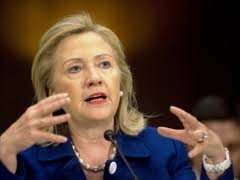 US Secretary of State Hillary Clinton was heading to the Middle East Tuesday for urgent talks with Israeli and Palestinian officials in a bid to end the deadly Gaza crisis as the United Nations warned against a possible Israeli ground invasion.
A U.S. official stressed to NBC News that Clinton would not meet with representatives of Hamas, which controls the Gaza Strip.
Israel Defense Forces continued airstrikes overnight. Since it launched the campaign seven days ago in response to rocket fire, more than 100 people in Gaza and three people in Israel have been killed.
On Tuesday, Mohammed Deif, the new leader of Hamas' military wing, said that the movement was ready to fight and would not back down from its efforts to liberate Palestine.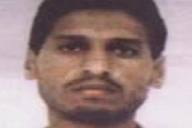 He was speaking in his first audio recording since the group's previous top military commander, Ahmed Jabari, was killed in an Israeli airstrike last Wednesday. Deif, who has survived several assassination attempts in the past, called for Hamas' supporters to remain steadfast.
Internationally, the main focus was on stopping the violence. Obama spoke on the phone with Netanyahu and newly elected Egyptian President Mohammed Morsi until 2:30 a.m. Tuesday Cambodia time (2:30 p.m. ET Monday) as diplomats in Cairo tried to work out a cease-fire agreement overnight.
White House aides admitted that while talks were not at a stalemate, they believe the negotiations need a nudge that Clinton's presence would hopefully provide.
NBC