Death toll of South Lebanon clash rises to three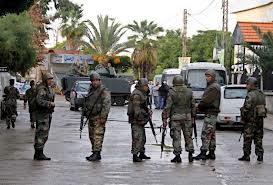 Three people were killed on Sunday when fighting broke out in the Lebanese coastal city of Sidon between followers of a Sunni Salafist preacher and supporters of the Lebanese Shiite militant movement Hezbollah, a security official said.
The killings underlined the deepening Shi'ite-Sunni divide in the small but regionally important country, mirroring divisions in neighboring Syria where a Sunni-led revolt against President Bashar al-Assad broke out 20 months ago.
The clash occurred in the Palestinian refugee camp of Ain el-Hilweh on the edge of Sidon, a mostly Sunni city, when followers of Sheikh Ahmed al-Aseer, who adhere to a puritan interpretation of Islam, began removing banners put up by Hezbollah in advance of Ashura, a Shiite religious occasion.
Ain el-Helweh, a sprawling camp 40 km (25 miles) south of Beirut, is also home to many Lebanese.
"Tempers flared and the two sides fired automatic rifles at each other," the Lebanese official said, adding that a Lebanese army unit was subsequently dispatched to the area.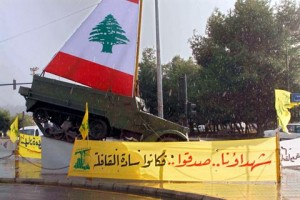 Ashura marks the killing of Imam Hussein bin Ali by Ummayyad forces at the battle of Karbala in Iraq in 680, a culmination of a power struggle that ushered in the great Sunni-Shi'ite divide in Islam which still shapes the Middle East's political map.
Prime Minister Najib Mikati, a business tycoon who was a close friend to Assad before the revolt, called upon all parties "to exercise self-restraint and not provoke security incidents in this sensitive point of time".
Tensions have increased in Lebanon against the backdrop of Syrian revolt. Wissam al-Hassan, an anti-Assad Lebanese intelligence commander, was killed by a car bomb in Beirut last month.
Sunni politicians and religious leaders blamed Syria and Hezbollah for the assassination. The two sides deny involvement.
In recent months violence has also flared on several occasions in the northern city of Tripoli, with fighters loyal to opposing sides in Syria's war killing one another in clashes.
Hezbollah, the only Lebanese faction allowed to keep arms since the Taef agreement two decades ago ended a long civil war in the country, has supported Assad as he struggles to survive the Sunni-led revolution against his autocratic rule.
Assad is a member of the minority Alawite sect, an offshoot of Shiite Islam that has dominated power in Syria since the 1960s. His father, the late President Hafez al-Assad, played a leading role in setting up Hezbollah in the 1980s, along with Iran's clerical rulers.
Army intervenes
Lebanon's Interior Minister Marwan Charbel said Sunday, before heading a security meeting at the government Serail in Sidon, that the Lebanese army "has been given orders by his leadership to open fire on anyone carrying" non-state weapons.
"What's happening is due to the political and sectarian tension which I warned of five months ago," Charbel told reporters.
He also called on all Lebanese political groups to embrace the national dialogue, sponsored by President Michel Suleiman, "to pave the way towards" eliminating non-state weapons in the country.
Later, Charbel told reporters after the security meeting that he will present a proposal to the cabinet declaring Sidon "a military zone to prevent strife from erupting in the city in light of the many groups that make up Sidon."
Arrests
The Lebanese army said Sunday in a statement that it has begun to arrest people involved in the latest shootings in Sidon.
"The army forces warn that it will not be lenient towards any attempt to disrupt security and stir dissension," the statement said.
Lebanon's army added that it "will deal forcibly" with any non-state armed groups regardless of their affiliations.
factors that led to the strife
Future bloc MP Bahia Hariri said Sunday that what is needed is to eliminate the "factors that lead to strife."
The lawmaker, who represents Sidon in the Lebanese parliament, told Future News television, "We have called on the security and military agencies to restore security and stability to the city and open a serious and immediate investigation to reveal the circumstances of the killing that took place."
"Sidon is the capital of South Lebanon and will remain the foundation for civil peace," Hariri also said.
She added that all groups "agree on the on the need to contain the latest clashes in serious cooperation with the security agencies."
Reuters/Agencies