U.S. gives $34 million more in Syria humanitarian aid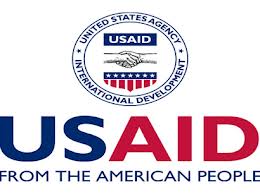 The United States on Friday donated another $34 million in aid for Syria to help the refugees survive the encroaching winter and protect children against diseases like measles.
The new funds push the total US donations to Syria to more than $165 million, and come as the United Nations warned four million people inside the country could need emergency aid by next year.
Deputy Assistant Secretary Kelly Clements unveiled the new aid at a Syria Humanitarian Forum in Geneva, the State Department said in a statement.
The extra funds would go to refugees in Jordan, Turkey and Lebanon and "keep families warm during the coming winter by providing additional supplies such as blankets, heating stoves, and heavy-duty plastic."
Some of the funds would also be earmarked for programs to "safeguard children, and finance an immunization campaign that will protect up to one million children inside Syria from measles and other preventable diseases."
The money would also go towards logistical support and for transporting wounded Syrians "from the Lebanon-Syria border so they can receive the medical attention they desperately need."
John Ging, who heads the UN's Office for the Coordination of Humanitarian Affairs (OCHA) told reporters in Geneva that the number of Syrian refugees in neighboring countries was likely to grow from some 400,000 to around 700,000.
He also said the number of people inside Syria in need of help was rising.
"In the early new year… we're predicting that the numbers of people in need will exceed four million, up from 2.5 million. This will just continue to grow in the terms of humanitarian suffering," he said.
The State Department said that US-funded field hospitals in Syria had so far performed some 11,350 surgeries, and the United States had helped train some 450 doctors, and other medical personnel.
"We are providing a wide range of supplies from simple gauze and bandages to treat wounds to advanced equipment like x-ray machines, defibrillators, and surgical tables to help address more complex injuries," the statement added.
It was also helping to give food aid to some 1.5 million people through the World Food Program (WFP).
Daily Star