Sieda : Undermining SNC will prolong Assad's rule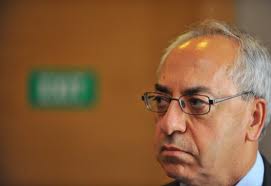 The head of Syria's main opposition group has warned that those who he says are trying to undermine his Syrian National Council will inadvertently prolong the rule of Syrian President Bashar Assad.
Abdelbaset Sieda's remarks at an SNC convention came as the group pushed back against U.S. criticism and efforts to form a new opposition leadership. The exile-based SNC has been called irrelevant and ineffective.
Sieda said Tuesday that any action targeting the SNC will "intentionally or unintentionally prolong the life of the regime."
A new U.S-backed plan would give the SNC 15 seats in a new 50-member group.
Syrian dissident Riad Seif, who devised the new plan, said the proposal enjoys international backing.
The SNC says the opposition should avoid the leadership debate and instead form a transitional government.
Associated Press