Syrian opposition expands membership under US pressure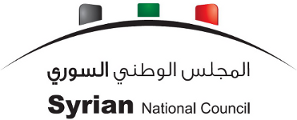 Syria's main opposition bloc, under pressure from Washington to reshape into a widely representative government-in-exile, has agreed to broaden its structure to accommodate other groups, a spokesman says.
The decision by the Syrian National Council (SNC) came on the second day of a four-day meeting of opposition groups in the Qatari capital Doha aimed at forging a more united front against Syrian President Bashar al-Assad's regime.
Participants 'have agreed a restructuring plan and to reduce the number of (current) members of the general secretariat to accommodate 200 new members representing 13 political groups and independents', SNC spokesman Ahmad Kamel said on Monday.
He told AFP the number of members has been reduced from 313 to 220 while 200 new ones would be added. The SNC general secretariat would convene in its revamped structure on Tuesday, he added.
The meeting is also expected to discuss an initiative by leading dissident Riad Seif, which seems to enjoy US support amid reservations from some SNC members, to unite all Syrian groups opposed to Assad.
The initiative will top the agenda of a broader meeting on Thursday called by host Qatar and the Arab League.
'We will form a political leadership that will in turn form a government of technocrats,' Seif said on Sunday, insisting that his proposal is 'not to replace the SNC which should be an important component'.
Seif and some two dozen Syrian opposition figures who gathered in Amman on Thursday came up with proposals for a new body to represent the disparate groups opposing Assad.
Among those in attendance were some SNC members, former premier Riad Hijab who defected in August, Ali Sadreddin Bayanuni of the Muslim Brotherhood and Kurdish and tribal representatives, participants said.
The SNC lashed out on Friday at alleged US interference in the opposition, accusing Washington of undermining the revolt and 'sowing the seeds of division' by seeking its overhaul.
US Secretary of State Hillary Clinton has voiced frustration with the SNC, calling it unrepresentative of on-the-ground opposition forces and saying it 'can no longer be viewed as the visible leader of the opposition'.
The SNC has emerged as Syria's interlocutor with the international community since its creation around six months after the March 2011 start of the uprising which monitors say has cost more than 36,000 lives.
But divisions have dogged opposition ranks. Some groups – unlike the SNC – staunchly oppose foreign intervention and violent regime change.