Washington D.C. Mayor urging residents to stay indoors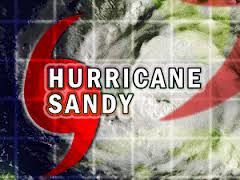 Washington D.C. Mayor Vincent C. Gray is urging the District residents to make immediate preparations to stay indoors for an extended period of time due to growing concern among city officials that Hurricane Sandy could thrash the city.
At a news conference to outline city response plans, Gray warned the storm could rival some of the biggest storms to ever strike the region.
"Let me be clear, this storm is unique, large, dangerous and unlike anything our region has ever experienced in a very a long time," said Gray, who was surrounded by emergency officials.
Gray announced that D.C. public schools would be closed Monday, and he is urging charter and private schools in the city to also close. He expects a decision later Sunday about whether the federal and District governments will also close.
Speaking in a worried tone, Gray and other city officials also outlined steps they hope city residents take to safe stay during the storm.
In addition to remaining off the streets, Homeland Security Director Chris Geldart said residents who live near tall trees should remain on the lower floors or the basement of their home during the height
of storm. Those who live in apartments, he said, should be prepared to move away from windows. City officials expect tropical storm force winds for up to 24 hours and 5 to 10 inches of rain, which they fear will cause trees to topple.
"We are asking that people stay alert, stay indoors and be prepared,' said Geldart.
If there are widespread power outages, city and Pepco officials say residents could be in the dark for days, if not longer.
Thomas H. Graham, president of Pepco, said power crews might not be able to start restoring outages until Wednesday due to the predicted length of the storm.
"This is going to be an unprecedented, destructive and dangerous storm," Graham said.
Graham said Pepco has requested an additional 3,700 workers and pieces of equipment. But because the storm is expected to impact so many states, Graham said other power companies have not be able to fulfill part of the request. So far, Graham said, Pepco has received pledges for an additional 1,473 workers and equipment.
Gray and District officials said they will work with D.C. Water to try to limit flooding in Bloomingdale and other flood-prone areas.
They stressed that they believe the city is well prepared to handle the event.
But if sustained winds reach 40 miles per hour, Fire Chief Police Kenneth B. Ellerbe said fire engines and ambulances may not respond to some emergency calls.
Police officers may be asked to "shelter in place on their beat" if winds reach 50 miles per hour, officials said.
Washington Post