2 Malaysian 'terrorist suspects' arrested in Lebanon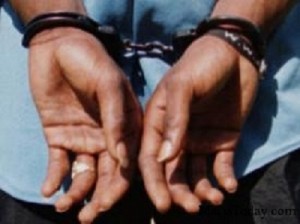 Two Malaysian terrorist suspects with alleged links to the al-Qaeda network were arrested in Lebanon, an official at the Ministry of Foreign Affairs said Sunday.
The official, who asked not to be named because he is not authorised to speak on the matter, said the families of the suspects were informed of the arrests and the Malaysian embassy in Lebanon was monitoring the case.
The two suspects were arrested in Yemen and deported back to Malaysia a few years ago, also for alleged al-Qaeda links, the official said.
Bernama quoted Malaysia's ambassador to Lebanon, Ilango Karuppannan, as saying he learned about the arrests Friday but he could not confirm when the pair was arrested.
The two suspects, aged 21 and 28, were accused of plotting to carry out suicide attacks in Lebanon, Bernama said. They were arrested at the Beirut International Airport, it said.
DPA/Free Malaysia Today