Insider role in Lebanese General's death ! report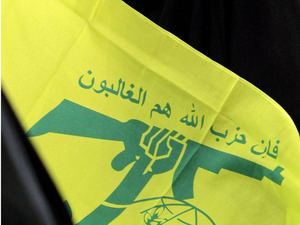 New details about the assassination of a top intelligence official suggested that it might have been an inside job, fueling at least some accusations by political opponents of the Hezbollah-led government that Hezbollah, a militant Shiite group, had played a role in the killing.
Since the bomb attack, there has been a widespread belief here that Syria, Hezbollah's ally, orchestrated the killing because the intelligence officer had fought Syrian meddling in Lebanon.
On Tuesday, Hezbollah rejected calls to refer the investigation of the killing to the international tribunal that implicated Hezbollah figures in the bombing that killed former Prime Minister Rafik Hariri.
The intelligence official, Brig. Gen. Wissam al-Hassan, was killed Friday by a car bomb in a residential Beirut neighborhood.
His killing has sent tremors along Lebanon's most tenuous political fault line, separating allies of President Bashar al-Assad of Syria and those who oppose him. Hezbollah and its partners who dominate the government have stood by Mr. Assad's government, while the Sunni-led opposition backs the rebels seeking to topple him.
Lebanese investigators have yet to cast blame in the killing, but details made public on Tuesday suggest it might have been the work of someone who tracked General Hassan's international travels and monitored the secret office he used to meet informers.
"I said from the beginning, 'Who killed General Wissam al-Hassan and was behind the terrorist attack?' They are the Syrian and Iranian regimes through the hands of Hezbollah," Khaled Daher, a lawmaker, said on LBC TV.
Security officials say General Hassan returned to Lebanon from Europe the night before he was killed but traveled under a false name and told almost no one he was in Beirut. Mr. Daher suggested that officials at the Beirut airport, a Hezbollah stronghold, tipped off the killers.
General Hassan's killing bore a striking similarity to the assassination of Mr. Hariri in a truck bombing in Beirut in 2005.
Noting the similarities, some lawmakers have called for the investigation into General Hassan's death to be referred to the international tribunal set up to look into Mr. Hariri's killing. The United Nations-backed tribunal has indicted four Hezbollah members in Mr. Hariri's killing.
On Tuesday, Hezbollah's deputy leader rejected those calls, saying it should be dealt with in Lebanese courts.
The head of Lebanon's police, Maj. Gen. Ashraf Rifi, said the bomb that killed General Hassan had been planted in a stolen car parked on a narrow street near the secret office.
General Hassan and his bodyguard were driving a rented car that was not armored to avoid drawing attention, and the bomb was detonated by remote control from a place overlooking the site.
Lebanese newspapers reported Mr. Rifi's comments Tuesday.
NY Times