Another Hezbollah member killed in Syria, buried in Lebanon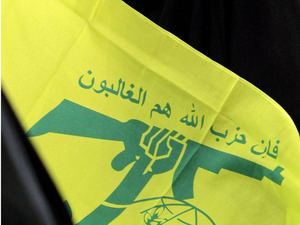 Another Hezbollah fighter Hussein Abdel Ghani al-Nimr, 35, was killed in Syria and over 2000 supporters gathered in the Beqaa valley of eastern Lebanon to bury him according to a security source.
"He died while he was performing his jihadist duty," said a Hezbollah spokesperson from Baalbek.
AFP quoted a security source as saying that " he was killed in the Lebanon-Syria border region and his body was taken back on Sunday."
Hezbollah members marched in procession from a Baalbek area mosque to a cemetery.
"He was a good man and a good fighter, and he died as a martyr serving his country and fellow Muslims," Hezbollah cleric Sheikh Mohammed Yazbeck, who heads the party's religious council, told the crowd.
Several similar burials in past months, but Hezbollah did not elaborate on the circumstances of their deaths.
Lebanon's opposition March 14 movement and Syrian rebels have repeatedly accused Hezbollah of aiding the Syrian regime of President Bashar al-Assad militarily.
Lebanon's Hezbollah members carry the coffin of  Hezbollah member  Hussein Abdel Ghani al-Nimr during his funeral in a village near Baalbek city October 8, 2012