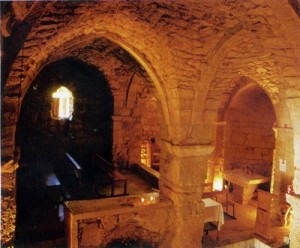 Free Patriotic Movement leader MP Michel Aoun canceled on Sunday his planned visit to Our Lady of Elige Church, in the Lebanese town of Mayfouq in the Byblos district, LBCI reported
This development comes after Lebanese Forces supporters congregated at the church to prevent Aoun from visiting the cemeteries where a large number of LF martyrs were laid to rest.
The deceased fell during clashes towards the end of the Lebanese Civil War between the LF, led by Samir Geagea, and the Lebanese army, at the time commanded by Aoun.
Aoun is currently campaigning in Byblos .
Commenting on the ongoing discussion on the electoral law that could be applicable in the 2013 elections Aoun said:
"Those who are calling for the adoption of an electoral law based on smaller districts want to dismantle the country and are thinking about instant gains. "It is no longer acceptable that the popular majority be represented by a parliamentary minority", he said.
He said that he endorses proportional representation "even if it costs the Free Patriotic Movement the loss of 4 MPs".
Commenting about a possible victory for march 14 in the upcoming elections Aoun said:
"If they come to power, it would be a fatal choice since they will lead a radical coup that is even more dangerous than the Syrian tutelage era."
LBC
This error message is only visible to WordPress admins
Error: No connected account.
Please go to the Instagram Feed settings page to connect an account.