US warns Iran: Stop shipping arms to Syria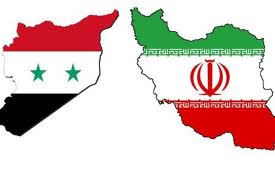 The United States warned Iran to stop providing arms to Syrian President Bashar al-Assad even as it announced millions of dollars in non-lethal support for the opposition attempting to oust the government.
Secretary of State Hillary Clinton called on neighboring countries of Syria to take steps to prevent their land and airspace from being used by Iran to transport weapons to al-Assad's forces.
"The regime's most important lifeline is Iran," Clinton told reporters Friday at a gathering of the Friends of Syria, an ad hoc group meeting in the shadow of the U.N. General Assembly.
Clinton's warning followed an admission, according to Iranian state-run media reports, by the commander of Iran's Revolutionary Guard that its elite Qud Force was operating inside Syria but not involved directly in military action.
"There is no longer any doubt that Tehran will do whatever it takes to protect its proxy and crony in Damascus," she said.
At the meeting, Clinton announced the United States was donating $15 million in non-lethal support to unarmed Syrian opposition groups, bringing the total U.S. aid for the opposition to nearly $45 million.
The latest donation "translates into more than 1,100 sets of communications equipment, including satellite-linked computers, telephones, and cameras, as well as training for more than 1,000 activists, students, and independent journalists," she said.
The news came as diplomats at the U.N. General Assembly decried the failure of the Security Council to take steps to end the conflict that has left tens of thousands dead. Russia and China have resisted efforts by the Security Council to force an end to the fighting, saying the issue should be decided by Syrians.
The civil war had its beginnings in March 2011 after unarmed protesters, inspired by the success of popular uprisings in Egypt and Tunisia, took to the streets demanding political reform and an end to four decades of rule by the Assad family.
The movement quickly devolved into an armed conflict after a brutal crackdown by the al-Assad's forces. More than 30,000 people have been killed in the fighting, according to the opposition.
Here are the latest developments in the more than 18-month conflict:
Syria's chemical weapons a target?
A series of videos uploaded to YouTube by the Syrian opposition suggests rebels are beginning to focus on where al-Assad's government stores its chemical weapons.
At the same time, a former senior officer in the Syrian Army who says he was chief of staff of chemical warfare has told CNN that Iranian technicians are helping with the government's research into chemical weapons. He also said they could be easily transferred from Syria to Hezbollah, the Lebanese militia organization that fought a border conflict with Israel in 2006.
The videos were first uploaded in July. Narrators using Google Earth satellite imagery describe in detail several sites where they allege that chemical weapons and missiles are stored or manufactured.
There is no way for CNN to independently verify what the videos purport to show.
Adnan Sillu, a former major general in the Syrian Army, told CNN Friday that moving the weapons would be easy for the government should they be at risk of falling into the rebels' hands.
"They are artillery shells and rockets that can be moved easily to Hezbollah," he said.
The revelation follows word from U.S. Secretary of Defense Leon Panetta that the Syrian government has moved chemical weapons at various sites for security reasons.
There has been "limited movement" at Syria's major chemical storage sites, Panetta told reporters on Friday.
But U.S. officials have said they believe that the stashes remain secured by the Syrian military.
Panetta said the United States and other countries are monitoring the sites.
"We are working with countries in the region to ensure that we have the best information possible with regards to the sites and how they are being secured," he said.
Rebels fight for control of Syria's largest city.
Rebels battled government forces Saturday in the flashpoint city of Aleppo in what the opposition has described as a "decisive battle" to push al-Assad's forces out of Syria's largest city.
The see-saw fight for Aleppo, once considered an al-Assad stronghold, has continued nearly unabated since July, though the number of casualties has steadily increased.
At least 166 people were killed across Syria on Friday, including 57 in Aleppo, according to the opposition Local Coordination Committees of Syria.
CNN is unable to independently verify claims of violence as the Syrian government has severely limited the access of international journalists.
CNN