MP Qabbani calls for fighting corruption in Lebanon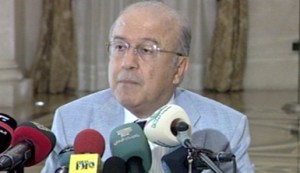 March 14 MP Mohammad Qabbani revealed during a press conference, on Thursday that he had lifted the shield of banking secrecy off his personal account and the account pertaining to his wife as an initiative to promote "transparency".
Qabbani said that "despite the aggravation of political, economic and security issues, corruption must be fought in Lebanon".
"Corruption surrounds us and its adversaries are becoming bolder with mutual accusations", he added.
According to Qabbani, actions speak louder than words and press statements. "We hear those who claim fighting corruption but their money and assets are multiplying and no one is holding them accountable for anything", the Lebanese MP said in a possible reference to MP Michel Aoun and his Change and Reform MPs who have been claiming that they are fighting corruption.
LBCI