Mikati denies Jamil Sayyed's allegations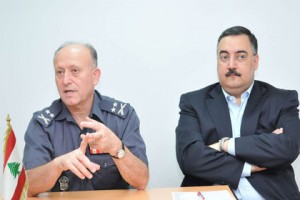 Prime Minister Najib Mikati denied in a statement On Tuesday the allegations of Major General Jamil Sayyed the former head of Lebanese General Security who claimed on Tuesday that the PM wanted to sideline Internal Security Forces chief Achraf Rifi and ISF Information Branch head Wissam al-Hassan, National News Agency reported on Tuesday.
The press office of the prime minister "categorically" denied "all that was referred to the PM in Sayyed's press conference."
On Tuesday, the former Security chief said that he had heard Mikati telling "Interior Minister Marwan Charbel at the time when the cabinet was being formed that Rifi and Hassan should be sidelined since 'they are thugs'."
Also Interior Minister Marwan Charbel's press office denied the claims made by Sayyed
In August, Samaha and two Syrian army officers were charged with setting up an armed group to stir up sectarian strife through "terror attacks" in Lebanon.
Sayyed was in former Minister Michel Samaha's car during the smuggling of explosives from Syria to Lebanon, according to a report by LBC.
According to LBC sources the ISF's Information Division submitted a documented report proving Sayyed's involvement.
The sources told LBC that the report includes 4 main elements that prove Sayyed's involvement : Samaha's confession citing Sayyed's companionship throughout the trip, supportive eye witnesses accounts, DNA tests results and telecom data.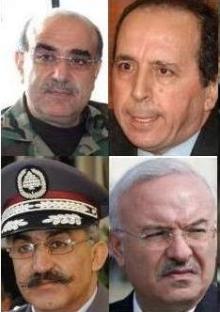 Sayyed is one of four former generals who are closely linked to the Syrian regime and who were arrested in 2005 and released from jail in 2009. The other 3 generals are: Former head of the presidential guard Mustafa Hamdan, former Internal Security Forces chief Ali Hajj, and former military intelligence chief Raymond Azar.