Jamil Sayyed participated in Samaha's terrorist plot, report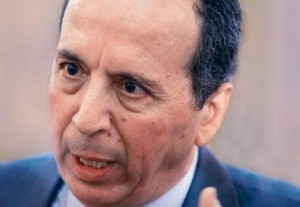 Major General Jamil Sayyed was in former Minister Michel Samaha's car during the smuggling of explosives from Syria to Lebanon, according to a report by LBC
According to LBC sources the ISF's Information Division submitted a documented report proving Sayyed's involvement.
The sources told LBCI that the report includes 4 main elements that prove Sayyed's involvement : Samaha's confession citing Sayyed's companionship throughout the trip, supportive eye witnesses accounts, DNA tests results and telecom data.
Sayyed responded to the accusations by saying : "As long as the case is before the courts, there is no problem", he said. He advised the Information Division not to play around "if Samaha's case were to be serious".
In a related development Military Prosecutor Judge Sakr Sakr started looking into Sayyed's case and is expected to refer it to the Military Investigative Judge to take necessary legal actions.
This turn of events raises many questions according to LBC: How will Hezbollah react? How will the party deal with the case? Will it disassociate itself from it like it did with Samaha's case or will this time be different?
Sayyed who was the former Security chief is one of four former generals who are closely linked to the Syrian regime and who were arrested in 2005 and released from jail in 2009. The other 3 generals are: Former head of the presidential guard Mustafa Hamdan, former Internal Security Forces chief Ali Hajj, and former military intelligence chief Raymond Azar.