SSNP MP accuses Suleiman of disloyalty towards Syrian regime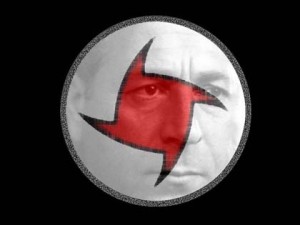 Syrian Social Nationalist Party MP Marwan Fares criticized President Michel Suleiman's recent stances and accused him of disloyalty towards Syrian regime of president Bashar al Assad according to a report published on Thursday by the Kuwaiti daily As-Seyassah.
"[President Suleiman's] recent stances [showed] disloyalty from the Lebanese government toward the Syrian [one]," Fares , a staunch ally of the Syrian regime said.
This comes after:
-Suleiman's request that Foreign Minister Adnan Mansour protest to Syrian Ambassador to Lebanon Ali Abdel-Karim Ali about Syrian violations of Lebanon's border.
-Suleiman's announcement that he is waiting for a phone call from Syrian President Bashar Assad about Syrian National Security Bureau head Ali Mamlouk's alleged participation in a terrorist plot with former Minister Michel Samaha.
-Suleiman did not meet last week with Syrian officials during the Non-Aligned Movement summit in Tehran.
-Suleiman did not contact his Syrian counterpart to congratulate him on the occasion of Eid el Fitr at the end of the holy month of Ramadan, last month. The last contact between the two presidents took place after the blast, which occurred in a building of national security in Damascus, according to al Akhbar , a pro-Syrian regime newspaper.
All the above proves that the president has been distancing himself from the Syrian regime according to local observers.
According to observers the relationship between the Syrian and Lebanese leadership will deteriorate, especially if an indictment is issued condemning Samaha and the Syrian officials of plotting terrorism.
Suleiman, PM Nagib Mikati and Progressive Socialist Party leader Walid Jumblatt form the centrist bloc within the cabinet.
Jumblatt was the first to distance himself from the Syrian regime and has been the most outspoken critic of the brutal crackdown that has been going on since March 15, 2011.