Syrian envoy dismisses calls for stationing UNIFIL forces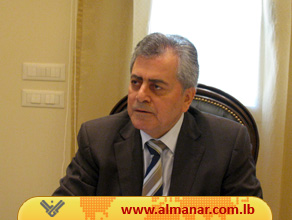 Syrian Ambassador to Lebanon Ali Abdel Karim dismissed on Tuesday Lebanese calls for deployment of UNIFIL forces along Lebanon's border with Syria .
He told Hezbollah's Al-Manar television that the peacekeeping troops were stationed along Lebanon's southern border "with an enemy state… and not with Syria—a country with brotherly ties with Lebanon."
The Syrian envoy added that his country was "determined to strengthen its ties with Lebanon."
"The infiltrators who are entering Syria via Lebanon have become landmines inside Lebanon," Ali also told Al-Manar.
March 14 coalition, the main opposition group in Lebanon has called for deploying UNIFIL peacekeeping forces along Lebanon's border with Syria following the repeated violations by the Syrian troops. A number of Lebanese nationals along the border have either been killed or kidnapped by the Syrian forces and many Lebanese houses were destroyed.