Egypt: Hearing on dissolution of Muslim Brotherhood delayed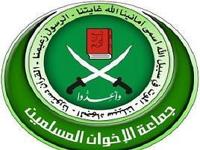 Cairo's High Administrative Court will on Saturday continue hearing a lawsuit calling for the dissolution of the Muslim Brotherhood.
The court postponed hearings on 19 June after further plaintiffs joined the lawsuit against the Islamist organisation.
The lawsuit was initally filed by Shehata Ahmed Shehata, who claims that the Muslim Brotherhood has unlawfully been carrying out both political and social activities for the last 80 years, despite being officially banned as a political organisation since 1954.
Shehata also accused the Brotherhood of failing to abide by a 2002 law governing the functions of non-governmental organisations, which prohibits such groups operating as religious-based political parties. The penalty for a group failing to abide by the law, according to Shehata, is its dissolution.
Shehata is also calling for the closure of the Brotherhood's headquarters and the freezing of its bank accounts.
Shehata Mohamed Shehata is a lawyer and head of the Egyptian Centre for Integrity and Transparency. He was involved in the legal case that led to the dissolution of the first Constituent Assembly.
The administrative court is also scheduled to rule Monday in a case against the Brotherhood's political wing, the Freedom and Justice Party, calling for its suspension.
The case is based on the party's alleged use of religious slogans, illegal for a political group.
Ahram on line