SSNP handed over the 2 members that attacked ISF, update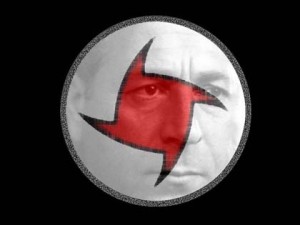 The Syrian Social Nationalist Party on Friday handed over two people involved in an attack against an internal security officer to the Internal Security Forces (ISF), National News Agency reported.
The two people reportedly attacked a security officer and seized his pistol on Thursday night in the Hamra district.
According to the NNA, SSNP had returned the stolen pistol to the security forces earlier on Friday.
The report added that security forces were making efforts to end the encircling of the SSNP's office in Beirut's Hamra neighborhood.
SSNP denied that security units were encircling its office in Hamra.
SSNP , a member  of the the Hezbollah led March 8 Alliance is a staunch ally of the Syrian regime . It advocates the establishment of a Syrian nation state spanning the Fertile Crescent, including present day Syria, Lebanon, Iraq, Jordan, the Palestinian Territories, Israel, Cyprus, Kuwait, Sinai, southeastern Turkey and southwestern Iran.
Update:Suspects arrested
General Prosecutor Georges Karam on Friday decided to arrest three people accused of assaulting a security forces member in front of the Syrian Social Nationalist Party office in the Beirut area of Hamra, National News Agency reported.
The suspects were transferred from the Hbeish police station to the Internal Security's Information Branch office, NNA added.
NNA also reported that the suspects were also involved in another case in which they assaulted a citizen who was passing by the SSNP office in Hamra. The citizen was severely wounded and taken to a hospital for treatment