Plane from Spain to Amsterdam not hijacked, Dutch media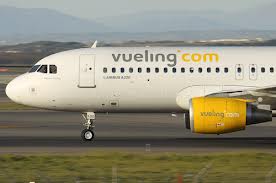 Dutch media are reporting that fears a passenger plane had been hijacked en route from Malaga in Spain to Amsterdam's Schiphol Airport appear unfounded and a passenger says there is no hostage situation.
The plane, from Spanish carrier Vueling, was parked at a remote corner of Schiphol, about two kilometers (1.5 miles) from the main terminal, surrounded by security personnel and several ambulances, according to photographers at the scene.
National broadcaster NOS spoke by phone with a person it identified as one of the passengers on board who says that the plane was calm and there was no hostage situation.
Airport authorities and security services did not immediately return calls seeking comment.
No further details were immediately available.
Associated Press