Syria's SNC slams new UN envoy comments on Assad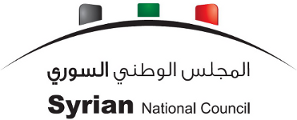 The opposition Syrian National Council described as "unacceptable" on Sunday comments by new UN peace envoy Lakhdar Brahimi that it was too soon for him to call for President Bashar al-Assad to step down.
"The revolutionary Syrian people were shocked and dismayed by Mr Lakhdar Brahimi's statements," the exiled opposition group.
"We call on the international envoy who has not yet consulted with any Syrians on his appointment or his mission to apologise to our people for taking this unacceptable position," it added.
Brahimi's comments only served to give Assad's government a "licence to kill tens of thousands more Syrians," the SNC said.
In an interview with the Reuters news agency, the veteran Algerian diplomat, named on Friday to replace former UN chief Kofi Annan, said it was too soon for him to follow his predecessor in saying that Assad must leave office.
"It's much too early for me to say. I don't know enough about what is happening," the news agency quoted him as saying.
Brahimi's appointment by the UN Security Council was welcomed by the West as well as Assad's traditional allies, Russia and China, although the White House said it would be seeking clarifications on the terms of his mandate.
The controversy came as UN observers deployed to oversee an abortive peace plan brokered by Annan prepared to wrap up their mission in Syria on Sunday as violence continued to rage.
More than 23,000 people have been killed in Syria since the uprising against Assad's rule broke out in March last year, the Syrian Observatory for Human Rights says. The UN puts the death toll at 17,000.
brecorder