Hezbollah chief : We can change the face of Israel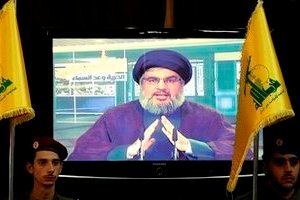 The leader of the Lebanese Shiite militant Hezbollah says his group will transform the lives of millions of Israelis to "hell" if Israel attacks Lebanon.
"We have been noticing an escalation of threats by Israel about destroying Lebanon. We do not deny that Israel has the power to do so … I'm not saying I can destroy Israel but I can say that Hezbollah has the ability to turn the lives of millions of Zionists in occupied Palestine into a real hell," Sheikh Hassan Nasrallah said.
"We can change the face of Israel."
Nasrallah says the group has a list of Israeli targets that it can hit with few rockets.
The threat came as Israel debated whether to attack Iranian nuclear facilities. That could trigger retaliation from Iran's allies, like Hezbollah.
Nasrallah said Iran's response to any Israeli attack would be "lightning" and huge.
Nasrallah spoke in a televised speech marking Jerusalem Day on Friday.
Israel and Hezbollah fought a deadly, inconclusive monthlong war in 2006, when Hezbollah fired about 4,000 rockets
AP