Syrian opposition leader calls for no-fly zone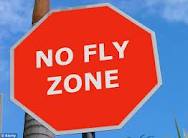 The head of Syria's main opposition group in exile has called for a no-fly zone in border areas to protect civilians.
The president of the Syrian National Council, Abdelbaset Sieda, told The Associated Press on Sunday that such a move by the international community would show President Bashar Assad's regime that his opponents are serious.
Sieda's statement came a day after U.S. Secretary of State Hillary Rodham Clinton said Washington and Turkey were discussing a range of steps including a no-fly zone over some parts of Syria as the regime increasingly uses its air force to attack rebel positions.
"There must be special protection," he said.
Asked who will impose the no-fly zone, Sieda said: "We leave it to the international community."
AP