Arab FMs postpone Syria meeting as army shells Aleppo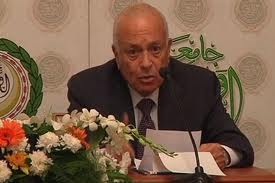 Arab foreign ministers postponed a planned meeting on the Syrian conflict that had been due to take place in Saudi Arabia later on Sunday, a top Arab League official said.
Ministers had been due to meet in in the Red Sea city of Jeddah to mull their next moves on the Syrian conflict after the resignation of UN-Arab League envoy Kofi Annan earlier this month, as well as who might succeed him.
The meeting was "postponed until a later date," the pan-Arab bloc's deputy secretary general, Ahmed Ben Helli, told reporters at League headquarters in Cairo.
Meanwhile, the Syrian army shelled rebel-held districts of commercial capital Aleppo on Sunday as fighting flared anew around a southwestern neighbourhood that rebel fighters had quit last week, a human rights group said.
The Shaar, Tariq Al Bab, Sakhur, Hanano and Bustan Al Qasr neighbourhoods all came under bombardment, as troops pressed a ground offensive they launched on Wednesday the Syrian Observatory for Human Rights said.
An army colonel was killed in an assault by rebels in the Safira district, the Britain-based watchdog said.
In the capital Damascus, gunfire was reported in the Qadam neighbourhood.
Heavy explosions were heard in the Damascus suburb of Harasta, the Observatory said. Elsewhere in the province, machinegun fire was heard in the town of Al-Tal, where 15 civilians were killed in shelling and clashes on Saturday as troops tried to regain control from rebels.
They were among 148 people killed across Syria on Saturday – 85 civilians, 20 rebels and 43 soldiers, the Observatory said.
Gulf News