Hariri, Jumblatt criticize Jalili's visit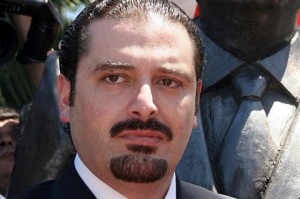 Former Lebanese prime minister Saad Hariri criticized the visit to Lebanon on Monday by the secretary of Iran's Supreme National Security Council and its chief nuclear negotiator Saeed Jalili .
" He ( Jalili) is unwelcome in this critical period during which the Syrian people are suffering the most horrible types of massacres and destruction at the hands of Bashar Assad's regime and its foreign protectors." Hariri said and added
"This visit also contradicts with the interest of the Lebanese people who cannot dissociate themselves from showing solidarity with their brothers in Syria or from the unified Arab stance demanding the resignation of Bashar Assad and an end to the Iranian regime's interference in the Arab affairs in general and the Syrian and Lebanese affairs in particular."
Hariri also said he is suspicious about the timing of the visit
"This visit's objectives are very suspicious at this specific timing that comes after (Syrian Foreign Minister) Walid Mouallem's trip to Tehran "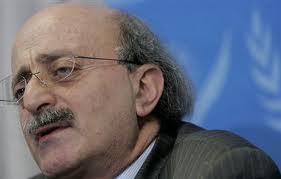 Similarly Progressive Socialist Party leader MP Walid Jumblatt criticized Jalili's visit.
"We acknowledge his security and strategic concerns, but instead of spreading weapons here and there he should have catered to the internal affairs of his country, where the price of chicken has become more expensive than rockets". A possible reference to the high inflation in Iran ( about 23% ) and the continued devaluation of the Iranian currency "Rial" both of which have reduced the purchasing power of the Iranian people.
Jalili first met with President Michel Suleiman at his summer residence in Beiteddine and then held talks with Speaker Nabih Berri in Ain el-Tineh.
He later met with Premier Najib Miqati and Foreign Minister Adnan Mansour .
Jalili also attended an Iranian Embassy iftar on the occasion of Quds Day, which falls on Monday. Some unconfirmed reports indicated that the visiting Iranian official like all others before him may also meet privately with Hezbollah Secretary General Sayyed Hassan Nasrallah.
Like Iran , Hezbollah has been supportive of the crackdown against the pro-democracy protesters by the regime of Syrian president president Bashar al Assad. Over 20,000 Syrians, mainly civilians have been killed in the 17 months uprising according to activists