Hundreds of Syrians have been deported from Lebanon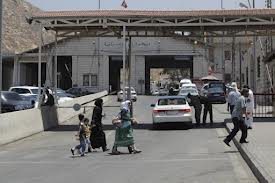 Hundreds of Syrians in Lebanon have been deported, a security source told An-Nahar newspaper in remarks published on Monday.
The source also said that the process of deporting them has been ongoing for a while. However, he neither clarified the reasons behind the deportations nor when the deportation process began.
According to the source,last week's deportation of the 14 Syrians sparked a controversy because the action was leaked to the media by a number of politicians.
On Wednesday, Lebanon deported 14 Syrians despite the raging violence across the border, drawing criticism from human rights activists.
The Lebanese authorities said the reasons for the expulsion were not political, but a Human Rights Watch representative in Beirut said some of the deportees had expressed fear of persecution upon their return.
Progressive Socialist Party leader MP Walid Jumblatt said in remarks published by As-Safir newspaper on Monday that the explanations provided by the Lebanese General Security regarding the deportation of Syrian nationals last week did not not convince him.
"I am against deporting any Syrian under the current circumstances, whether they are criminals, political activists or common citizens, since the current events are not reassuring as to the safety of the deportees ," he added.
Last week Jumblatt called on the Lebanese government to fire "if need be" the head of General Security over the deportation of the 14 Syrian men to Damascus.