Jumblatt slams Nasrallah over his Syria stance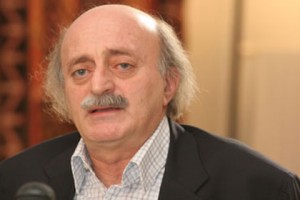 Progressive Socialist Party leader MP Walid Jumblatt criticized Hezbollah chief Sayyed Hassan Nasrallah's stance on Syria and said he was hoping the Secretary General would have taken a stance in support of the Syrian people instead of the regime .
"I was hoping that Sayyed Nasrallah, who struggled to liberate South Lebanon … would have taken a similar stance and stood by the Syrian people," Jumblatt said in his weekly article in PSP's Al-Anbaa newspaper Tuesday.
"Anyone who defends Palestinians … cannot stand against the Syrian people."
The Iranian and Syrian-backed Hezbollah militant group has been supporting the Syrian regime in its crackdown against the pro-democracy protesters. Over 19,000 people have been killed since the uprising began 17 months ago.