Russia's Aeroflot to stop flying to Damascus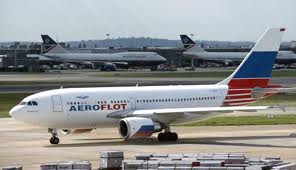 Russian flag carrier Aeroflot will next month stop its flights between Moscow and the Syrian capital Damascus, where rebels are waging a 16-month battle to oust President Bashar al-Assad.
"As of 6th of August we will stop flights to Damascus due to low demand," an official at Aeroflot's press office said. The company operates two flights from Moscow and two from Damascus each week.
Russia, one of Syria's few remaining allies, has blunted Western efforts to force Assad to step aside to end the deepening violence.