Ramadan Starts Friday for Sunnis, Saturday for Shiites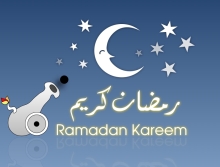 Dar al-Fatwa, the highest religious  authority for Sunni Muslims   in Lebanon,  announced on Thursday that Friday will be the first day of the holy month of Ramadan.
On the other hand  the Higher Islamic Shiite Council declared that the first day of  Ramadan will start on Saturday.
During Ramadan, Muslims fast from dawn to dusk and strive to be more pious and charitable.
The month begins with the sighting of the new moon, which varies from country to country.
Ya Libnan wants to wish all its Muslim readers Ramadan Kareem