Russian Ship with Helicopters Sets Sail for Syria Again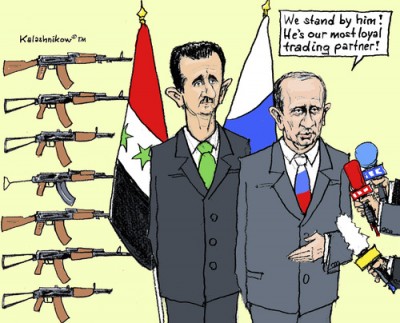 The MV Alaed left its Arctic port on July 11 and is due in Baltiysk on the Baltic Coast on July 17.
It is unclear if the ship will make a stop in Syria. The ship's owners say the vessel will arrive in St. Petersburg on July 19 and may then head to the Russian Far East.
On June 18 the MV Alaed retreated to its home port of Murmansk after insurers pulled their coverage of the vessel after learning that weapons bound for Syria were onboard.
Russia insists the refurbished attack helicopters were scheduled to be delivered to al-Assad well before violence erupted in Syria.
Washington has warned that the helicopters might be used to kill innocent people and look to the UK to pull their insurance of the cargo ship to keep the vessel from reaching Syria.
Following the insurance revoking, the ship's owner reflagged the vessel from a Curacao flag to a Russia flag. The Russian military has said that the vessel would eventually set sail again for Syria under the patrol of the Russian Navy.
On Tuesday the Russian navy announced the deployment of a flotilla of six ships and an advanced anti-submarine destroyer to in naval base in Tartus, Syria. Sailing under the Russian flag and with no EU nations insuring the vessel, there is little the West can do to stop the vessel from reaching Syria.
In addition to the attack helicopter, officials believe the vessel is also carrying air defense weapons. Russia remains Syria's largest arms provider, with $4 billion in outstanding Syrian arms contracts.
Maritime-executive