2 wounded by gunmen that robbed Byblos Bank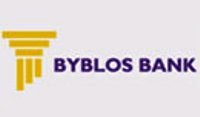 Two people were injured during a robbery of the "Byblos Bank" in Choueifat. Two masked gunmen entered the Byblos Bank branch and stole the contents of the safe at gunpoint.
The gunmen managed to steal the money and fled after firing inside the bank and injuring an employee who was identified as Hibba Nasr and another person who was not identified. The gunmen caused a lot of material damage and caused panic among the staff and customers.
The gunmen fled on a motorbike that was parked near the bank. An internal security forces patrol came to the scene and started the investigation