Hezbollah could blockade sea in future war, report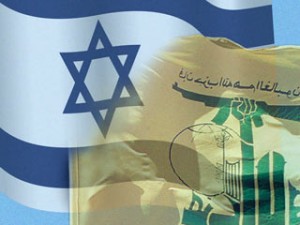 Israeli newspaper Jerusalem Post reported on Monday that the Jewish state is concerned that in a war with Hezbollah, the Lebanese militnt group will try to blockade Israel by attacking civilian cargo ships.
Israel's sea lines of communication span the length of the Mediterranean Sea and around the Magreb region of North Africa, with 99 percent of all goods arriving in the country by sea, including ammunition and military hardware, the paper reported
Navy assessments are that Hezbollah will try to attack cargo ships within a 30-kilometer radius of Israel, in an effort to get commercial vessels to refuse to sail there during a war, the paper continued
During the the war between Hezbollah and Israel in July 2006, Hezbollah fired a missile at the INS Hanit corvette, killing four sailors and causing extensive damage. Another missile sunk a nearby cargo freighter, the paper added
"Hezbollah has already proven that it can fire missiles, so the operational capability exists as does the readiness to act," a senior navy officer was quoted by the daily as saying
The officer warned of the economic ramifications for Israel if Hezbollah succeeded in stopping merchant ships from sailing to the ports of Ashdod and Haifa.
"People have not internalized what it means that 99% of what we import as a country comes by sea," he said. "Ships stopping to sail here would have economic and security ramifications and is therefore the first and primary challenge we will need to confront."
Hezbollah is believed to have a significant arsenal of Chinese-developed anti-ship missiles such as the C-802, which is radar-guided and was used to hit the Hanit in 2006.
In addition, the navy is concerned with Syria's recent purchase of the Russian Yakhont anti-ship missile, which could be transferred to Hezbollah. Syria already tested the Yakhont in recent maneuvers and the missile is said to have a range of about 300 km.
"We are closely following what is happening in Syria and if a response is needed, we will know how to respond," the officer said.
One of the failures that led to the missile strike on the Hanit was the navy's decision to deactivate the vessel's Barak missile defense system due to an absence of intelligence that Hezbollah was in possession of sophisticated anti-ship missiles.
The navy plans in the coming years to equip its ships with a new missile defense system called Barak-8. The new missile will reportedly feature a more advanced seeker and have a longer range, perhaps a few dozen kilometers.
Jerusalem Post