Masked men attack Lebanon's Al Jadeed ( New) TV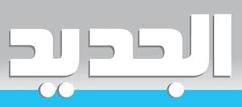 The Lebanon-based Al Jadeed ( New) Television channel said late on Monday that unknown masked men attacked its headquarters in the Beirut area of Wata al-Msaytbeh.
The channel, a 24-hour pan-Arab station, reported that the masked men hit a number of security guards and burned tires on the television station's property, according to Reuters reports and online live commentary from observers at the scene.
The television station also said that the army's intelligence service arrested one of the assailants, identified as Wissam Alaeddine.
Head of the news desk at Al Jadeed TV, Mariam al-Bassam, told the independent MTV television station that a number of Progressive Socialist Party youth helped arrest Alaeddine, according to reports from Now Lebanon.
Bassam also said she did not know who was behind the attack, but had called on security forces to provide protection for the station's headquarters, the report stated.
Al-Jadeed TV station also reported that President Michel Suleiman, Prime Minister Najib Mikati and several other politicians called for the TV station's administration "to condemn the attack."
Al Arabiya