Assad Supporters Suspected in New Beirut Incidents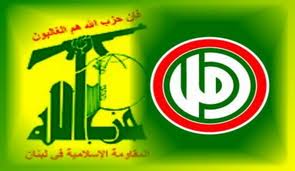 BEIRUT, Lebanon — Gunmen erected roadblocks, burned tires and fired into the air in downtown Beirut in the predawn hours of Tuesday, while in the suburb of Jounieh to the east, at least two land mines were found on the grounds of a hospital.
The roadblocks were manned by Shiites who apparently support President Bashar al-Assad of Syria and who were angry over the arrest of a Shiite man for firebombing and shooting into the offices of New TV, a Lebanon broadcaster that has been critical of the Syrian government. The incidents aroused renewed concern that Lebanon's sectarian factions would once again be dragged into the conflicts of its neighbor.
Syria has close ties with Hezbollah and Amal, the dominant Shiite political parties here, and their activists have been strong supporters of Mr. Assad.
The firebombing suspect was identified as Wissam Alaaeddine, according to local news reports. A Facebook page in that name, reported by the Lebanese Broadcasting Corporation TV network, showed photographs of the Syrian president, and news accounts said Mr. Alaaeddine was formerly a member of the Amal party.
Security camera footage at the television station showed masked men pouring gasoline on tires near the entrance and setting them alight. The attackers apparently set one of themselves on fire and one was seen fleeing the scene with his foot aflame.
After Mr. Alaaeddine's arrest, gangs of young men, many masked, set up roadblocks in downtown neighborhoods, setting tires on fire and firing into the air.
Karma Khayat, the deputy head of news for New TV, said that political leaders from the Hezbollah and Amal parties visited the station after the attack to assure officials there that they had not approved of the attack. However, he said those who took to the streets after the arrest were supporters of the Shiite parties, even if not officially connected to them, and their actions were clearly organized.
"The problem with this country, it's been so severely divided that if anything happens to a member of a sect, he thinks he should be protected by other members of the sect," Ms. Khayat said. "This is a matter that sooner or later will ruin this country."
In April, a television cameraman for New TV, Ali Shaaban, was killed inside Lebanon but close to the border when his car came under fire from the Syrian side. Ms. Khayat, however, linked the attack on the station to anger over a broadcast on Sunday of a Sunni sheik, Ahmad al Assir, who condemned both Hezbollah and Amal in remarks for which the station later apologized. "We're a secular TV and we're against any act of sectarianism," she said.
The land mines were found in a bucket near the entrance of the Our Lady of Lebanon Hospital in Jounieh, in the Christian area east of Beirut. There were no claims of responsibility and no indication that the two incidents were related.
NY Times