US, SNC praise defected pilot but Syria calls him a traitor
The pilot who defected to Jordan with his Mig 21fighter jet was called a 'traitor' by the Syrian regime while the US praised the act and the opposition called the move an 'act of honor'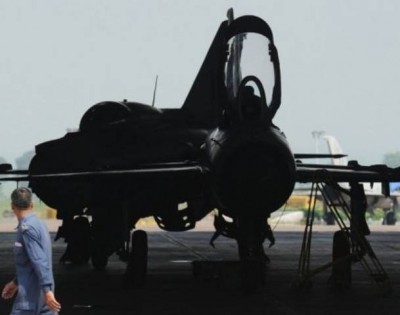 The United States on Thursday swiftly welcomed the defection of a Syrian fighter pilot to Jordan and said he would not be the last person to do the "right thing" and desert Damascus's armed forces.
On the other hand Syria on Thursday denounced the pilot who defected as a 'traitor' and said it wanted to recover the warplane he used to flee to neighbouring Jordan.
"The pilot is considered a deserter and a traitor to his country, and to his military honour, and he will be sanctioned under military rules," state television quoted the defence ministry as saying.
Washington's response came shortly after the Syrian government called the pilot a "traitor" .
"We welcome this pilot's decision to do the right thing," US National Security Council spokesman Tommy Vietor told AFP.
"We have long called for the military and members of the Syrian regime to defect and abandon their positions rather than be complicit in the regime's atrocities." He added and went on to say:
"This is just one of countless instances where Syrians, including members of the security forces, have rejected the horrific actions of the Assad regime, and certainly it will not be the last."
A Jordan Armed Forces statement said the Syrian air force Russian-made MiG landed in the country at 0745 GMT.
Jordan's council of ministers then decided to grant the pilot, Colonel Hassan Merei al-Hamade, political asylum, Information Minister Samih Maaytah told AFP.
'Act of honor'
In a statement, Syria's main opposition coalition welcomed Jordan's decision to grant the pilot asylum, and praised Hamade for "choosing to stand by his people and his revolution… by refusing to be an instrument of murder and destruction."
The Syrian National Council (SNC) called on "troops and especially pilots, who are being forced by the regime to bomb civilian areas, to refuse orders and to (defect) on their jets, en route to neighbouring countries who support our people and the revolution."
Defection is an 'act of honour', both for military personnel and their families, the SNC added.
SNC spokesman George Sabra said Hamade "is from Deir Ez Zoor (in eastern Syria) and his family is known for its opposition" to Assad's regime.
From the start of the anti-regime revolt in March last year, tens of thousands of Syrian soldiers have defected from the army, according to the Syrian Observatory for Human rights.
Thousands have joined the rebel Free Syrian Army while others have fled the country or gone into hiding, the Britain-based watchdog says.