EGYPTIAN MEDIA SLAMS MUSLIM BROTHERHOOD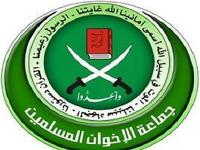 Egypt's media are demonising the Muslim Brotherhood as the state's worst enemy.
News reports are claiming the fundamentalist group plans to plunge the country into chaos if its candidate does not emerge as the winner from a presidential runoff.
Results of the weekend election were set to be announced on Thursday, but officials postponed the declaration, setting off a wave of charges of manipulation aimed at all sides, including the ruling military.
The Brotherhood has escalated its fight with the military, calling for a mass protest on Friday to denounce what it called a power grab by the generals.
Three major Islamist groups said on Thursday they would join the protest in Tahrir Square, birthplace of the uprising that forced Hosni Mubarak out of office last year.
Both candidates in the presidential runoff have claimed victory. They are Mubarak's last prime minister, Ahmed Shafiq, and Mohammed Morsi of the Muslim Brotherhood.
Several publications are vigorously campaigning against the Brotherhood in articles and interviews many suspect to be inspired by the generals.
The cover of this week's edition of the state weekly Al-Mussawar showed a picture of Morsi placing a kiss on the head of the group's spiritual leader, Mohammed Badie, in a gesture of both reverence and submission.
"We will not be ruled by the Murshid," said the magazine in red print under the picture. Inside, eight prominent literary figures known for their liberal views said in interviews that a Brotherhood presidency could change Egypt forever.
"I consider the Brotherhood to be a threat to Egypt," said one of the eight, prize-winning novelist Gamal el-Ghetani. "We are living a moment that may be similar to (Adolf) Hitler's rise to power."
The independent el-Destour daily splashed on its front page an unsourced story claiming that the Brotherhood planned a bloodbath if Morsi was not declared the winner.
In the weekly el-Fagr, known to be close to the military, editor-in-chief Adel Hamouda warned that the Brotherhood planned to create an "Islamic emirate" in Egypt.
Yahoo, AP