Saudi Embassy denies asking its citizens to Leave Lebanon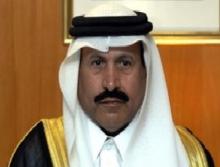 The Saudi Embassy in Beirut on Friday denied a report published in the Al-Akhbar a pro-Syrian regime newspaper which alleged that the embassy called and asked a number of Saudi nationals in Lebanon to leave the country by the end of June.
"The news that appeared in a local newspaper is totally false and we are surprised that some media outlets circulated such rumors which scares citizens and tourists alike and does not serve Lebanon's interests …" said a statement released Friday by the Saudi Embassy in Lebanon.
The embassy urged the media to adopt accurate reporting and said that the embassy was always available to answer any media inquiries.
Saudi Ambassador to Lebanon Ali Awad Asiri said in May that his country has a contingency plan for the evacuation of its nationals in Lebanon should the need for a sudden departure arise.