Arab League urges Russia to end arms sales to Syria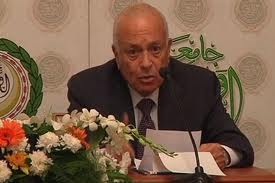 Russia should halt arms sales to Syria and U.N. sanctions could be needed to force President Bashar al-Assad and rebels fighting to oust him to implement a failing peace plan, a senior Arab League official was quoted as saying on Thursday.
The U.N. observer mission in Syria, which suspended operations on Saturday because of the rising violence, should be replaced by peacekeepers, the League's deputy secretary general Ahmed Ben Helli told Interfax news agency in an interview.
"Any assistance in aiding violence should be stopped. When you deliver military equipment you are helping to kill people. That should be stopped," Interfax on Thursday quoted him as saying in response to a question about Russian military cooperation with Syria.
Russia, one of Assad's main suppliers of military equipment, has shielded its long-standing ally Syria from tougher U.N. sanctions. It says the transfers are unrelated to the conflict inside Syria, something U.S. Secretary of State Hillary Clinton dismissed on June 13 as "patently untrue".
A ship believed to be carrying the attack helicopters to Syria apparently turned back to Russia, Britain's Foreign Secretary said on Tuesday, after its insurer withdrew coverage for the ship. Russia says its weapons are defensive and cannot be used against civilians.
Ben Helli said a provision in the U.N. charter which allows the Security Council to authorize actions ranging from sanctions to military intervention was needed to bolster a peace plan by Kofi Annan, joint envoy of the Arab League and the United Nations.
"As we see, neither side is stopping the fighting, therefore I think we'll have to use Chapter 7 in order to realize the Annan plan," Interfax quoted him as saying.
"I think that step will be taken sooner or later if the situation continues to develop like this."
Ben Helli said the Arab League did not support military intervention and his comments to Interfax appeared to suggest that sanctions would apply to anti-Assad forces as well as the Syrian government.
Russia has rebuffed Western and Arab efforts to force Assad to step aside and urged political dialogue, an approach most of the Syrian opposition rejects.
The United Nations says more than 10,000 have been killed by government forces during the revolt against Syrian President Bashar al-Assad's rule. Syria says at least 2,600 members of the military and security forces have been killed by what it calls foreign-backed "Islamist terrorists".
Reuters