MP Daher accuses Syrian embassy of harboring thugs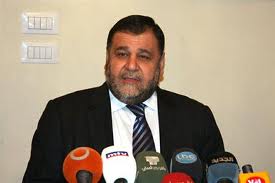 March 14 MP Khaled Daher commented on the recent tit-for-tat abductions in Lebanon's northern town of Wadi Khaled, and accused the Syrian embassy in Beirut of harboring regime thugs ( Shabiha).
"We all know that the Syrian embassy in Lebanon is a stronghold for the shabiha – pro-Syrian regime militia – who undertake the abduction of opponents of the regime," Daher told Voice of Lebanon radio station on Monday
"The sovereignty of the Lebanese state is being violated and Lebanese nationals are being abducted, Suleiman al-Ahmad being one of the latest [to fall victim to such incidents], because the national government tasked with defending the Lebanese people does not exist," he added.
The MP also accused former Alawite MPs Mustapha Hussein and Ali Eid of "sponsoring the shabiha."
National News Agency reported on Sunday that Ahmad, who hails from Wadi Khaled, was kidnapped by unknown assailants and reportedly handed over to the Syrian authorities ."
In a tit-for-tat move Gunmen abducted five Syrian men including four Alawites and one Shiite on Sunday along the border with Syria in retaliation for the kidnapping of Ahmad. The abductions occurred in the Wadi Khaled border region between the two countries, where tensions have run high between supporters and opponents of the regime in Syria, the sources said.